RESOURCES

Westchester East Putnam PTA at
http://wepr-pta.org/
The HVSEPC is a free educational and information resource providing online and in-person education, training and workshops, and individual consultation regarding all aspects of the Committee on Special Education (CSE) process including: preparing parents to meaningfully participate in the CSE/CPSE process, disability specific information, Information about Federal and State laws and regulations, assistance in developing effective transition plans, developing effective communication strategies to increase parents' active and positive participation as a CSE team member and information about due process rights and non-adversarial problem solving strategies.
Government and State Education Department Contact Information
VESID
is now ACCES-VR
Adult Career and Continuing Education Services - Vocational Rehabilitation
The Office of Adult Career and Continuing Education Services (ACCES). This office unites the missions and intentions of Vocational Rehabilitation, Adult Education, General Educational Development (GED) Testing and Proprietary School Supervision.
www.acces.nysed.gov
They have a online resources guide -
http://providerdirectory.opwdd.ny.gov/


Special Education Hudson Valley Regional Office
Special Education Quality Assurance (SEQA)
1950 Edgewater St
Yorktown Heights, NY 10598
(914) 245-0010
www.vesid.nysed.gov/specialed/quality/sehudm.htm
New York State Education Department
www.nysed.gov
The Special Education Office provides assistance to parents, advocacy groups, and schools related to services and programs for students with disabilities.
www.p12.nysed.gov/specialed
For more information, on IEP's follow this link to
www.p12.nysed.gov/specialed/formsnotices/IEP/home.html
The New York State Office for People with Developmental Disabilitie
s
http://www.
opwdd.ny.gov
New York State Commission on Quality Care and Advocacy for Persons with Disabilities
http://cqc.state.ny.us

U.S. Department of Education
http://idea.ed.gov
Office of Special Education and Rehabilitative Services
under U.S. Department of Education
Powered by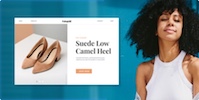 Create your own unique website with customizable templates.